HANSON CUSTOM KNIVES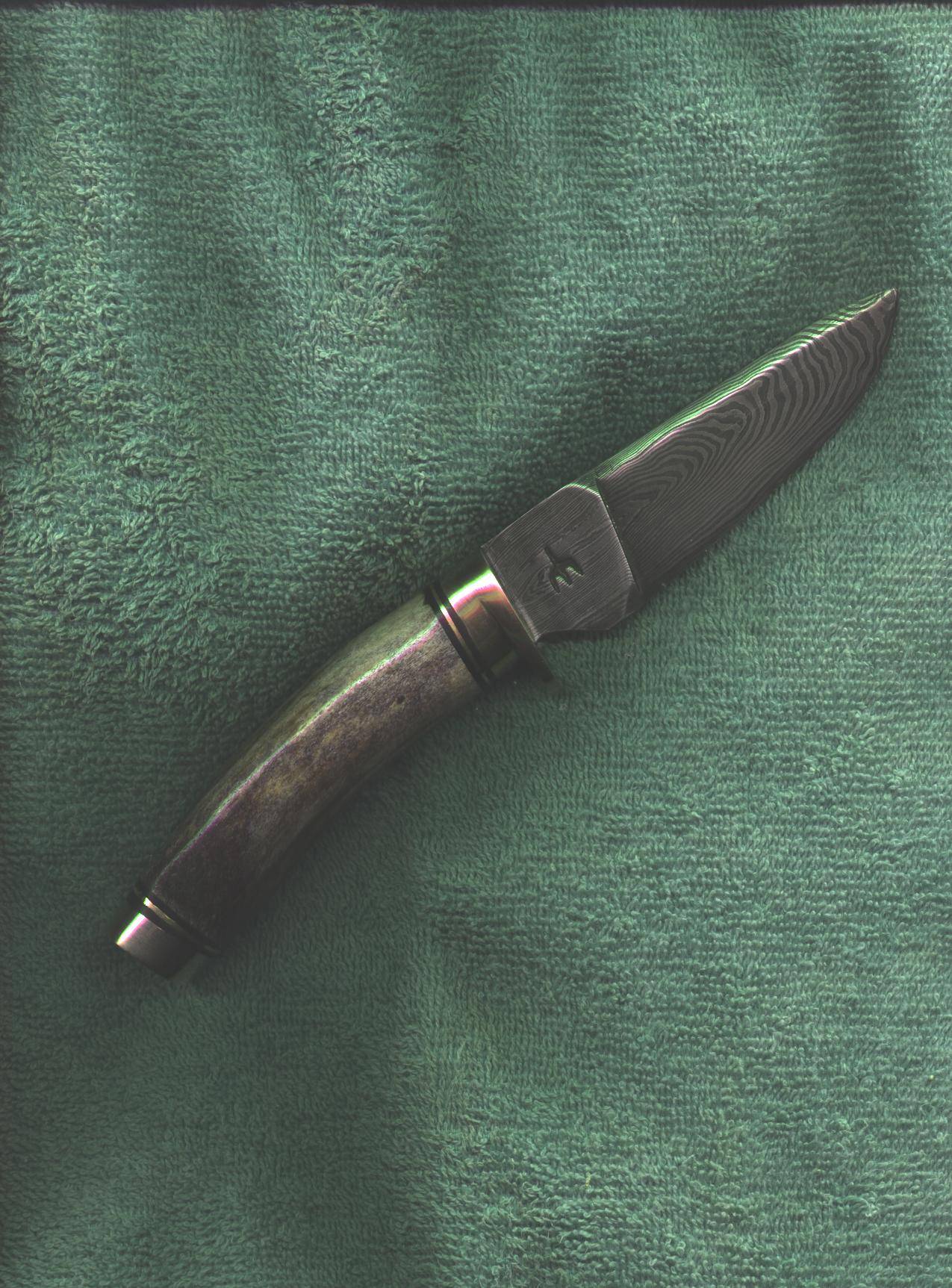 Welcome to Hanson Custom Knives Website:
DISCLAIMER: This site is not politically corrrect nor is it idiot proof. If that offends you please limit your visit to the time it took you to read this far. Certain things advocated and demonstrated on this site may be hazardous to your health and safety. If you choose to try any techniques or processes contained herein and that results in injury to yourself or others, take responsibility for your own foolishness and don't sue me. The stories published on this site are ment for amusement and entertainmnet only. Any attempt to try any of the processes in any of the stories could result in the aforementioned injury. Further, this is not a children's site, some of the stories contain language that can be described as "colorful" with that in mind if you feel you might be offended by it, don't read them. Most of these stories appear in an edited version on iforgeiron.com and you can read them there in their softened version.
ABOUT ME: I am retired from over 30 years in Management and Safety in the Trucking Industry. I started making knives in 1968 and after a long break got back into it in 2000 when I retired. As an offshoot of knifemaking I also got into general blacksmithing and ornamental and decorative iron work.
MY KNIVES: I make knives using a variety of steels. All blades are handforged by me with the exception of some large camp knives that I make out of big bandsaw blades, these are done by the stock removal method to keep the saw teeth on the spine of the blade. All components of my knives including handles and hardware are handmade by me. My knives include blades made from plain carbon steel, alloy steels, pattern welded "damascus" and "cable damascus". All pattern welded and cable damascus blades are hand forged by me. Knives can either be made to your custom design or my own whim. With a custom blade, if you can draw it, I can make it. With custom designs you do not have to be an artist, a rough sketch of the desired shape with appropriate dimensions will suffice.
GUARANTEE: My knives are cutting tools they are not pry bars. I heat treat them and temper them to hold an edge if you abuse them, like any other tool, they can be broken. My knives are covered by my 50/50 Guarantee. If any of my knives should break in two from defects in material or workmanship, return both pieces to me and I will be happy to throw both of them away. Oh yeah and I will be equally as happy to replace the broken knife at no cost or to refund your full purchase price. If you abuse the knife and break it, you have just made a very expensive mistake, take responsibility for your actions and learn from them. The reason that I require that all pieces of a broken knife be returned is because I can then tell if it was my mistake or your.